About
I studied Ceramics at Wimbledon and Camberwell Art Schools, graduating with a BA Hons in 1996.
My work is both decorative and functional: simple shapes which make sculptural groups. I'm inspired by Giorgio Morandi's still-life paintings and want my work to have the same harmony of form and colour.
My vessels are thrown on the wheel using white earthenware clay. I developed a semi-matt earthenware glaze, smooth to the touch, to which I add oxides and stains to obtain a wide spectrum of colours.
Press Coverage
Ideal Home Magazine, April 2017 - Featured on the front cover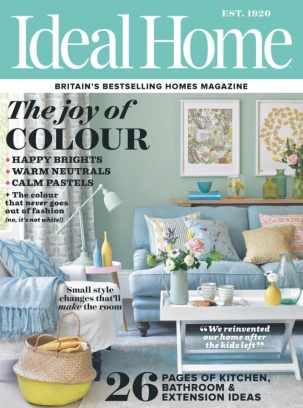 Ideal Home Magazine, June 2016 - Featured on the front cover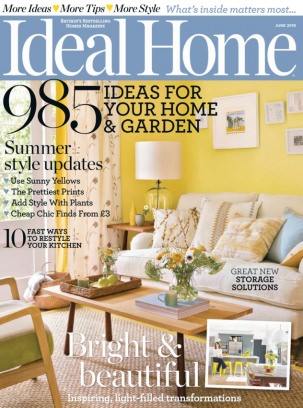 YOU Magazine, 1st February 2015
Ideal Home Magazine, June 2014
Ceramic Review, Issue 270, photograph p.80
Good Homes, January 2014
House Beautiful, January 2014
Ideal Home, June 2013
Good Homes, April 2013
Country Homes and Interiors, April 2013
Coast Magazine, April 2013
Country Homes and Interiors, March 2013
Stylist.co.uk - 5th March 2013
The Huffington Post (No. 19), 4th March 2013
The Daily Mail, 4th January 2013
Ideal Home Magazine, September 2012
Country Homes & Interiors, "Country Decorating", September 2012
Ideal Home Magazine, August 2012
The Independent on Sunday 'The New Review', 10th June 2012
Atticus and Finch, atticusandfinch.co.uk
Good Housekeeping, Editor's Choice, April 2012
Country Homes & Interiors, "Look of the Month", April 2012
Ceramic Review, March/April edition, 'Gallery', p.20
House Beautiful (vases included in cover image), Feb 2012
Surrey Life, Feb 2012
House Beautiful, Dec 2011/Jan 2012
House & Garden, Sept 2011